Comvita Olive Leaf Complex Natural 100ml
You can take Comvita Olive Leaf Complex for every day antioxidant support. Olive Leaf has traditionally been used to support the immune system. Comvita Olive Leaf Extract also helps to maintain a healthy cardiovascular system. Comvita Olive Leaf Complex does not contain any olive leaf extract powders or artificially boosted oleuropein products.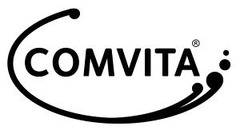 Specials are for online purchases only, don't miss out! -
Email
us to check for availability.
Our unique extraction system provides the combination of 12 key naturally occurring polyphenolic antioxidants. We call this Synergy 12™. The result is an extract that contains 5 times the antioxidant activity of Vitamin C, delivering powerful free radical scavenging ability.
Adults: Take 5mL (teaspoonful) 2 to 3 times a day with food. Take up to 15mL daily.
Children over 2 years: Take half the adult dose. Take up to 7.5mL daily. Can be taken straight or diluted with juice.
*Protection.
*Everyday antioxidant support.
*Made from fresh olive leaves.
*Natural Flavour.
*High quality Olive Leaf extracts contain around 100 naturally occurring compounds. At least twelve of these compounds are known to be powerful antioxidants. Oleuropein is the most commonly measured antioxidant in olive leaves, however it is not the only one.

Scientific testing* shows that liquid Olive Leaf products extracted directly from FRESH leaves have a broader spectrum potency, delivering at least 12 key natural polyphenolic antioxidants. Recent research by two Australian universities** shows that Comvita's globally unique Olive Leaf Complex has an antioxidant activity 30 times more powerful than the equivalent amount of extra virgin olive oil and 5 times the antioxidant activity of Vitamin C.
WARNINGS:
Pregnant or Lactating Women: Consult your healthcare practitioner before use.
Do not exceed recommended daily intake. If symptoms persist consult your healthcare practitioner.
Comvita sources ingredients in their purest form and optimises their natural active properties, delivering you the benefits of nature in its most powerful form.
Our origin is New Zealand, a place blessed with unique natural advantages. We believe it is the key to finding new ways to go beyond the expected.

At Comvita we understand nature and the way our bodies work. With our proven natural performance process we harness the power of nature for your health, bringing you high performance ingredients in a pure and powerful form.

We UNDERSTAND how modern living has led to an erosion of our bodies natural systems.

We OPTIMISE the natural active properties through our unique extraction and delivery systems.

We RESEARCH how the power of nature can recalibrate your body's natural immunity and support systems.

We SOURCE the purest and most sustainable natural ingredients available.