Vedafil 100mg (Sildenafil) 12 Tablets
With the Buzz Card Loyalty Programme you can get a bonus* pack of Vedafil®, with every four packs purchased - that's every fifth pack of Vedafil® for free*
"Not available for supply without a valid prescription from a doctor registered in New Zealand.
Medicine cannot be dispensed until a faxed prescription is sent from a doctor or the original of the prescription has been received by our pharmacist.
Please send the Original prescription to 2d Esplanade Rd, Mt Eden, Auckland 1024"
*Dispensing fee applies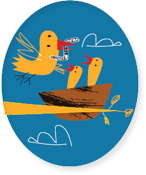 Specials are for online purchases only, don't miss out! -
Call
or
email
us to check for availability.

When you have purchased 4 packs of Vedafil, Little Sprout Pharmacy will send off your receipts for you, to claim A BONUS* pack of Vedafil (of the same dosage as the receipts)
Get even more power and performance for your price.
Vedafil® understands the cost implications of your ongoing treatment, so we have developed a loyalty card much like a coffee card at your local cafe or trade card at your hardware supply store. With the Vedafil® Buzz Card you get a free5 pack of Vedafil® with every four packs purchased – that's every fifth pack of Vedafil® for free5!
Simply keep your pharmacy receipt for every purchase of Vedafil®. Complete your Buzz Card including your nominated pharmacy for pick up and send with your receipts to Mylan New Zealand. Mylan will then send your free5 pack of Vedafil® to that pharmacy. Remember you still need a prescription to pick up your free5 pack, and a pharmacy fee may apply.
Every time you fill in your Buzz Card we will send you a replacement card. You can also request a Buzz Card from your pharmacy or doctor or one can be downloaded.
Vedafil (sildenafil citrate) 25, 50 & 100 mg Tablets. Prescription medicine. Used for the treatment of erectile dysfunction. Consult your doctor to see if Vedafil is right for you. Do not take Vedafil if you are taking any nitrate medication (used to treat angina and other heart conditions). Do not take if you: have an allergy to sildenafil citrate or any component of the tablet; have severe liver problems; have been advised to avoid sexual intercourse; have suffered a heart attack or stroke in the past 6 months; have certain eye conditions or hereditary eye disorders; have unusually high / low blood pressure. Do not use with other erectile dysfunction treatments including herbal products. Tell your doctor if you are taking any other medication. Medicines have benefits and some may have risks. Use strictly as directed. Caution when driving or operating machinery. Serious side effects include: chest pain; sudden decrease or loss in hearing; fits; painful or prolonged erections; sudden loss of vision; allergic reaction. If symptoms continue or if you have side effects, see your health professional. Full Consumer Medicine Information (CMI) is available at www.medsafe.govt.nz. Vedafil is an unfunded medicine. You will need to pay for this medicine. Normal doctor's fees & pharmacy charges apply. Mylan NZ Ltd., Auckland. DA0114JL-01.
This product will not be sent outside of New Zealand.
Detailed information is available on www.medsafe.govt.nz
*Dispensing fee applies on the bonus pack
Take strictly as directed by your doctor