Hydralyte Orange Flavoured Electrolyte Ice Blocks
16 x 62.5 mL Ice Blocks Per Pack
When children and adults are sick and suffering from nausea, sucking slowly on the frozen Ice Blocks makes it easier to rehydrate.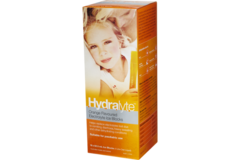 Specials are for online purchases only, don't miss out! -
Email
us to check for availability.
Hydralyte may be taken on the first signs of fluid loss due to vomiting and diarrhoea.
Hydralyte may also be taken to help manage dehydration due to the loss of fluids through heavy sweating. This can be caused by a hot or dry environment, fever or strenuous exercise.
One advantage of Hydralyte IceBlocks is that children think of them more as a frozen treat rather than a medicine.
Hydralyte Electrolyte Ice Blocks are suitable for the entire family, including babies, pregnant and breastfeeding mothers.
TIP: Offer Hydralyte frozen electrolyte ice blocks to children when they are sweaty on hot days (rather than a sugary icy pole).
1. Place Hydralyte Ice Blocks in the freezer.
2. When frozen cut one end with clean scissors.
3. Push the frozen Hydralyte Ice Block from the cut end.
4. Suck small amounts until consumed.
Active ingredients:
Sodium Chloride
Potassium Citrate (Monohydrate)
Citric Acid (Monohydrate)
Glucose (Monohydrate)
This product also contains: Purified water, carmellose sodium, orange colour (110), natural flavour, sucralose, potassium sorbate, sodium benzoate.
Seek medical advice if diarrhoea persists for more than:
- 6 hours in infants under 6 months
- 12 hours in children under 3 years
- 24 hours in children aged 3–6 years
- 48 hours for adults and children aged over 6 years
Store below 30°C
Warning contains:
0.86 mg/mL potassium
1.22 mg/mL sodium
Be aware that dehydration due to vomiting or diarrhoea can be dangerous in babies and children under 5 years old and in elderly people